We would like to express our thanks for your interest in Cosmo Darts.
We are pleased to announce the upcoming release of the new products and they are listed as below:
---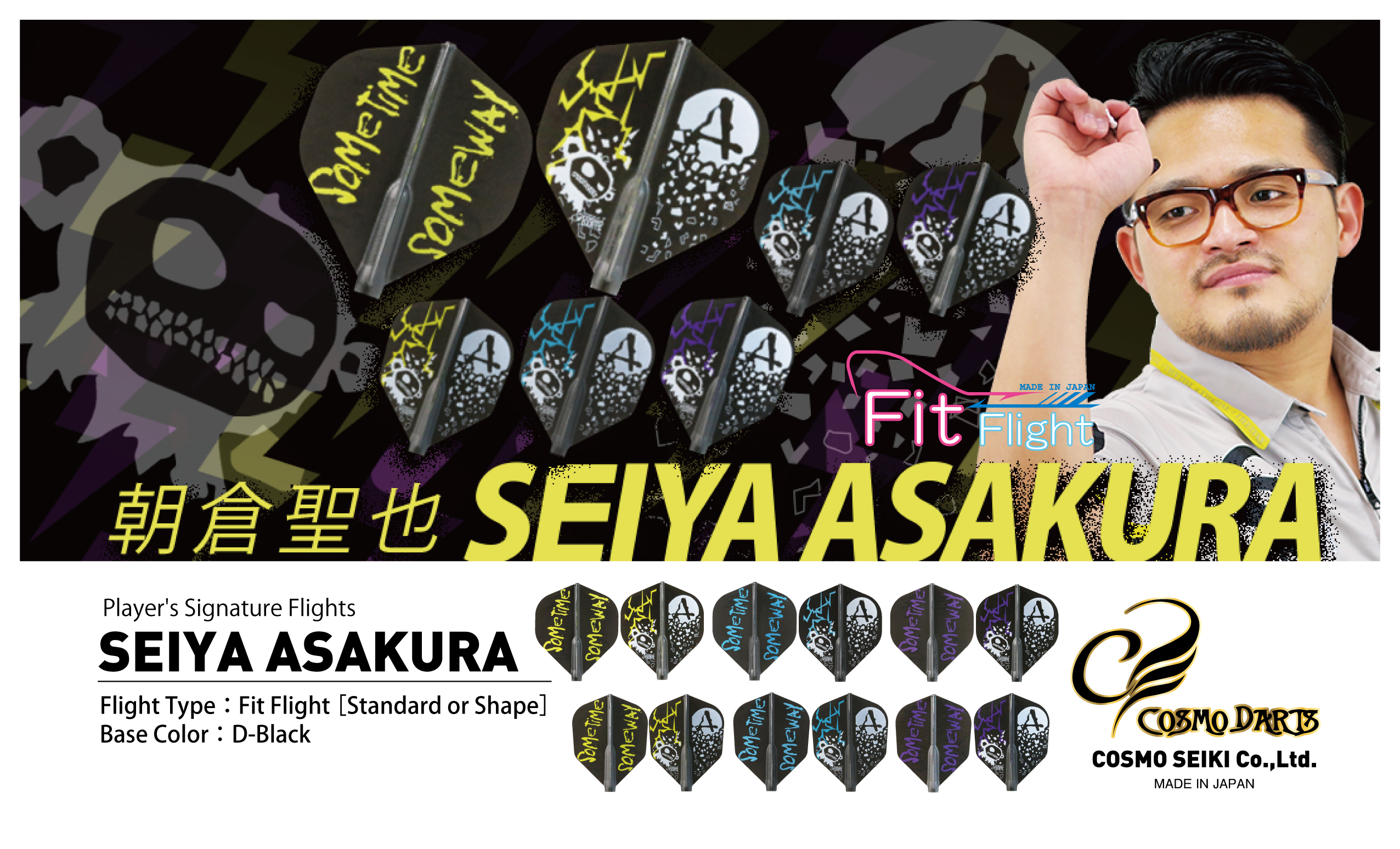 Fit Flight × Seiya Asakura 3
The third signature flights of Seiya Asakura.
Fit Flight Standard and Shape are available.
---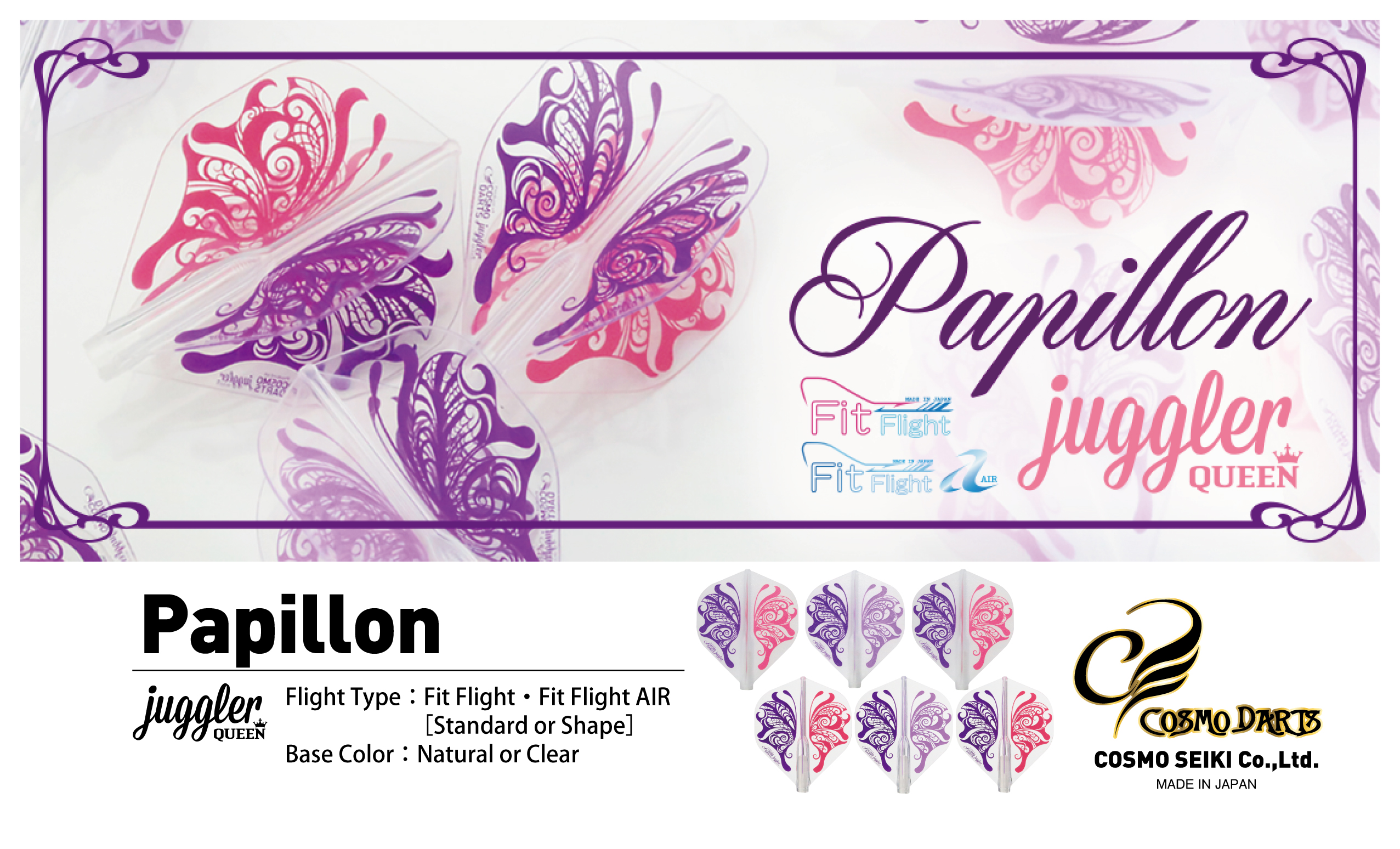 Fit Flight (AIR) × Juggler Queen / Papillon
Papillon is available in Fit Flight and Fit Flight AIR.
*Juggler/ Juggler Queen flights are limited in quantity. Please don't miss your chance to get the one you like.
---
The above products are available for sale from March 21st, 2018.