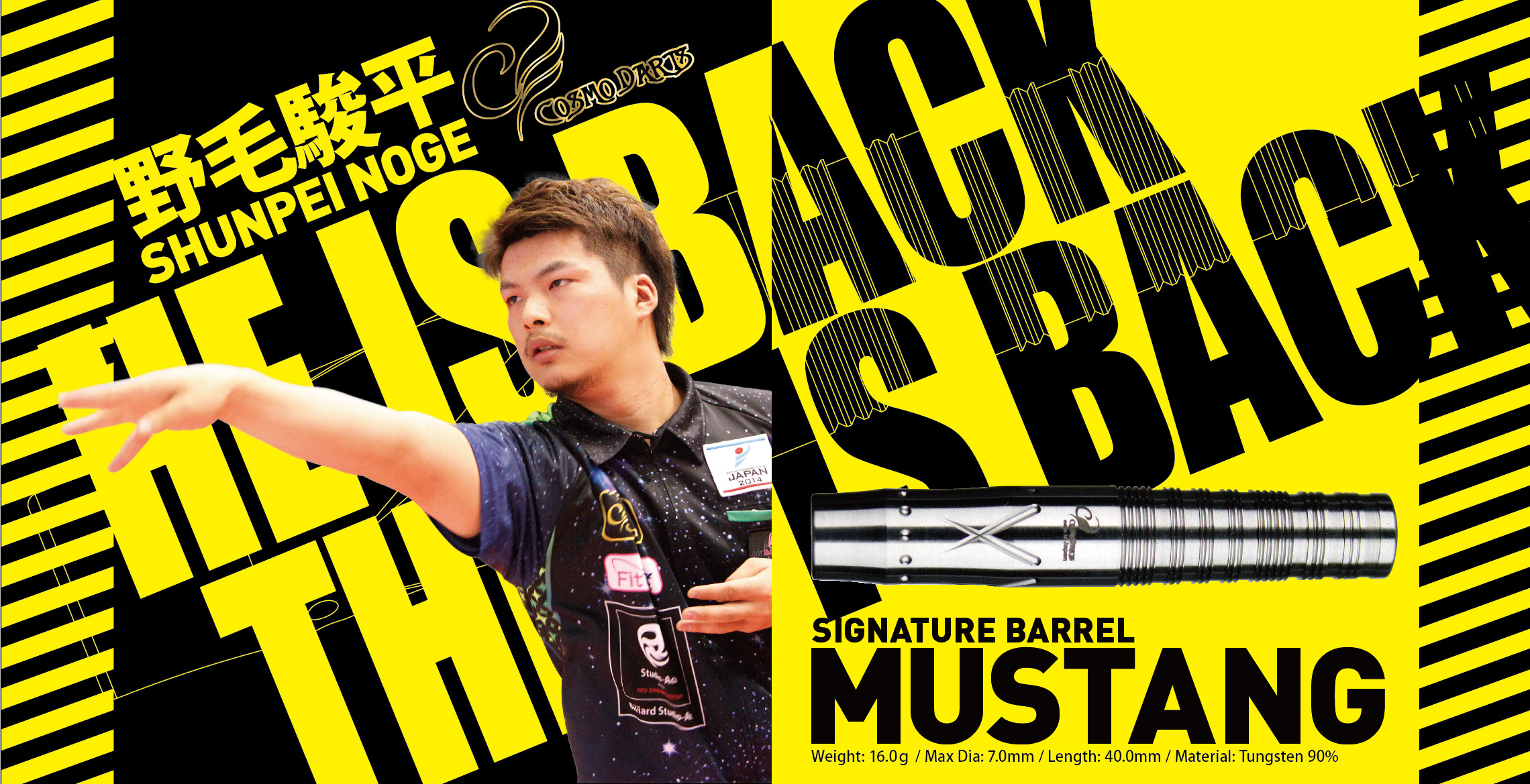 We would like to express our thanks for your interest in Cosmo Darts.
We are pleased to announce that Shunpei Noge re-signed a Cosmo Darts sponsorship deal with us.
Shunpei Noge had been a Cosmo Darts player with great activity until 2015. He is back to COSMO DARTS now, and will continue to achieve his victories with us again.
We are going to release "MUSTANG" that is signature barrels of Shunpei Noge with limited quantity in commemoration of his re-signing.
MUSTANG was released in March, 2015, and won the popularity. We maintain barrel specification just as it is before. Don't miss your chance to get popular "MUSTANG" barrels!
■Barrel Spec
Length: 40.0mm / Max Dia.: 7.0mm/ Weight: 16.0g
■Schedule
We will start accepting orders from April 5th, 2018 at 2:00 pm 
The product is available for sale from April 25th, 2018
※The barrel is limited in quantity.