As always, we would like to start by thanking everyone for your continued support!
We are excited to tell you about our great, new items that we have coming out at the end of this month.
They will have these new items when they go on sale on November 28, 2019!
---
Bliss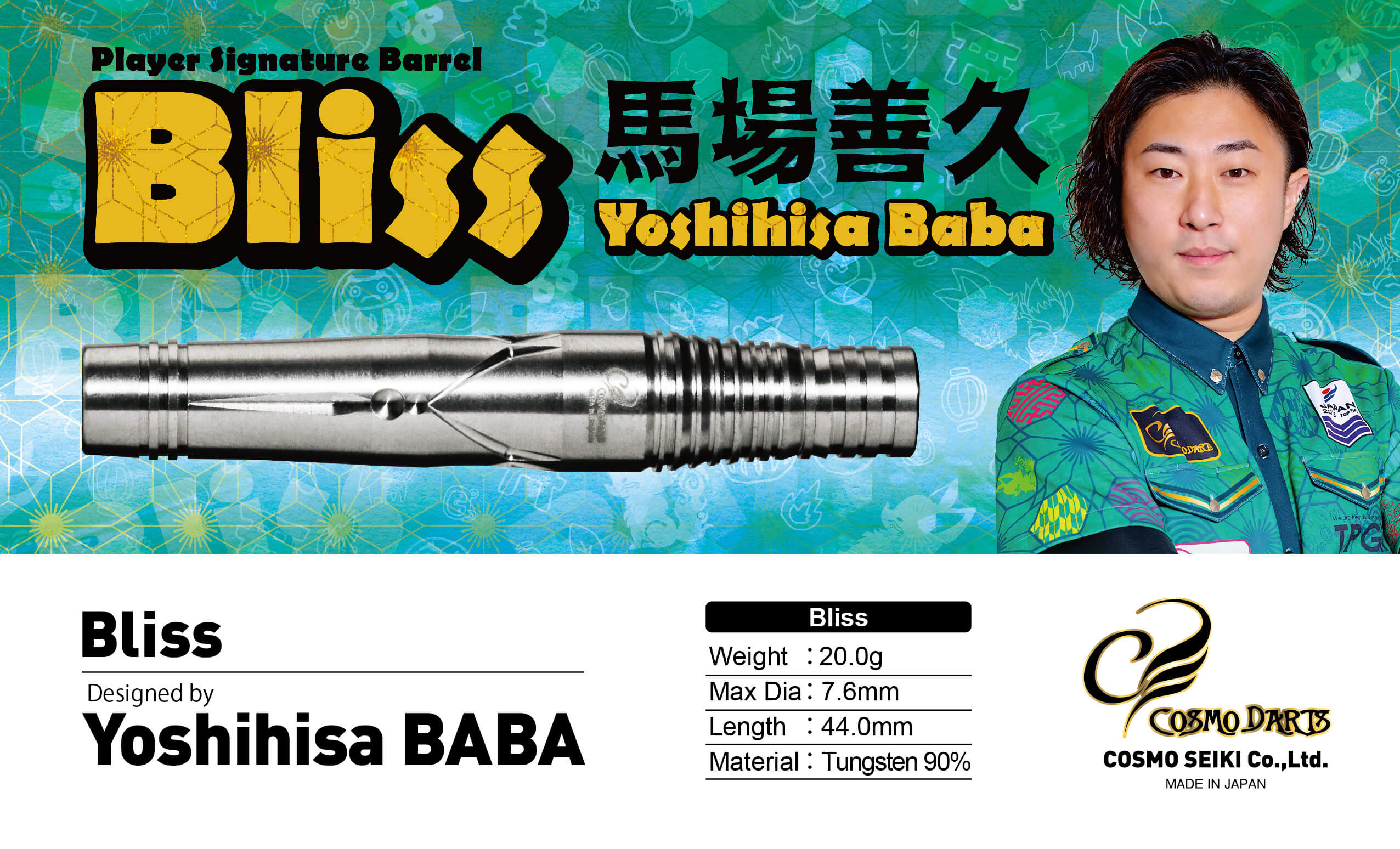 This is our first collaboration model with Mr. Yoshihisa Baba who is one of the top players in JAPAN. His JAPAN Stage 2 victory is still fresh in memory, moreover, he is currently participating in Oversea's tournament.  
The grip area is well thought out for a high capability of control.
SOFT TIP|Length:44.0mm / Maximum Width:7.6mm / Weight:20.0g
---
GoldFinger 2 Steel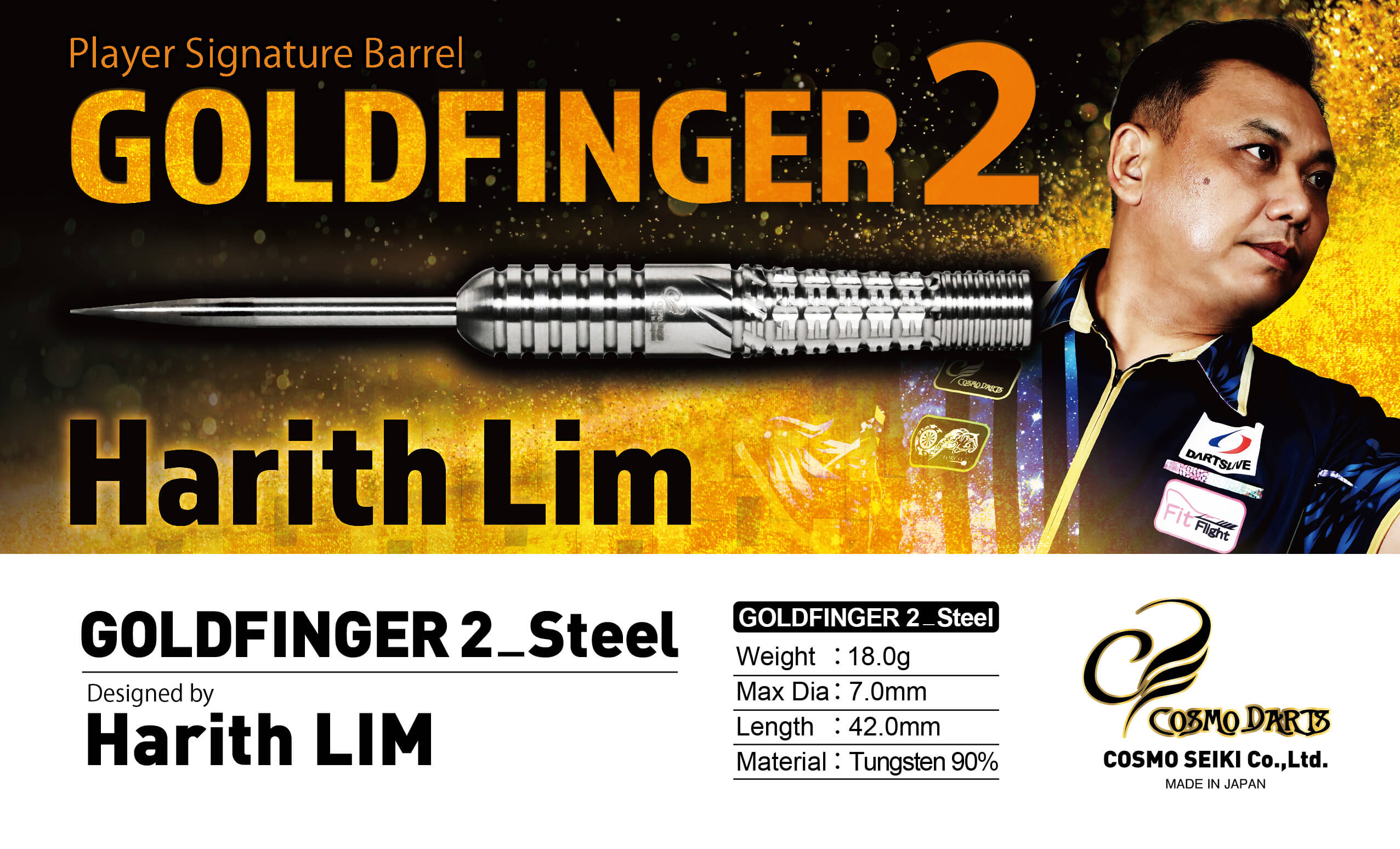 He is the first guy when darts players who live in SEA region imaging Cosmo Darts player.  No words are needed to explain who he is. He's a renowned player, active in the forefront of the darts. His signature darts GoldFinger2 soft tip dart is universal favorites without distinction of age or gender. We created a steel tip version "GoldFinger2" under the supervision of Mr. Harith Lim.
STEEL TIP|Length:42.0mm / Maximum Width:7.0mm / Weight:18.0g 
---
Fit Flight (AIR) × Harith LIM 4
To go along with steel tip barrel! This is our 4th collaboration model with Mr. Harith Lim. Cool and casual design is able to meet with many people's demands!
Available in Fit Flight Shape and Fit Flight AIR Shape. 
---
These items will be available for purchase on November 28th, 2019.