Ladies and Gentlemen! We are proud to present you with our newest additions to our lineup!
Thank you all so much for your continued support!
---
DEMOLITION 2
DEMOLITION 2_Steel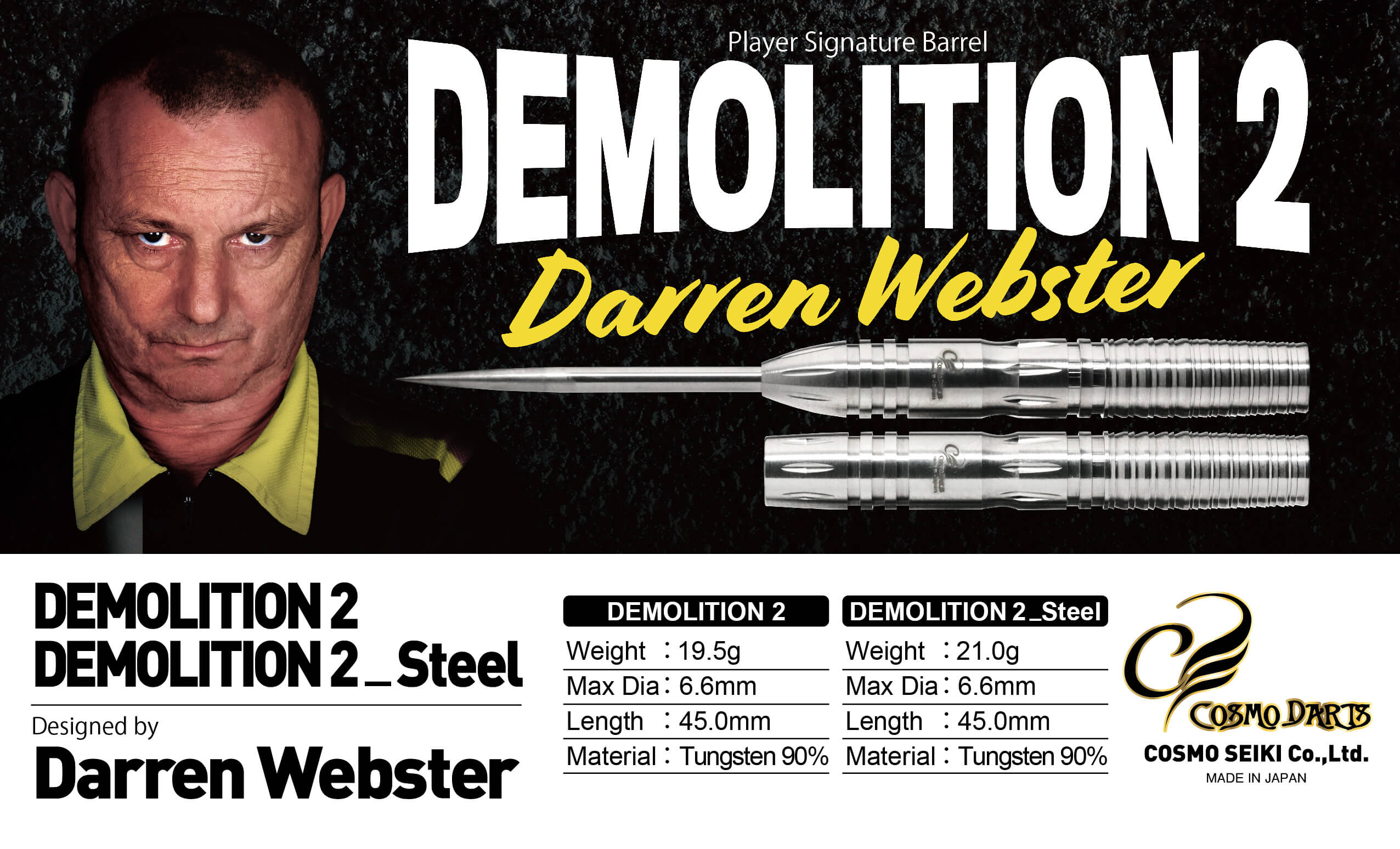 In celebration of his 10th William Hill World Darts Championship appearance, we are pleased to present Darren Webster's second barrel with us: Demolition 2
Combining the look of his first model, we've given it a fresh look and updated the specs for the modern player.
SOFT TIP|Length:45.0mm / Diameter:6.6mm / Weight:19.5g
STEEL TIP|Length:45.0mm / Diameter:6.6mm / Weight:21.0g
---
Fit Flight × Darren WEBSTER 3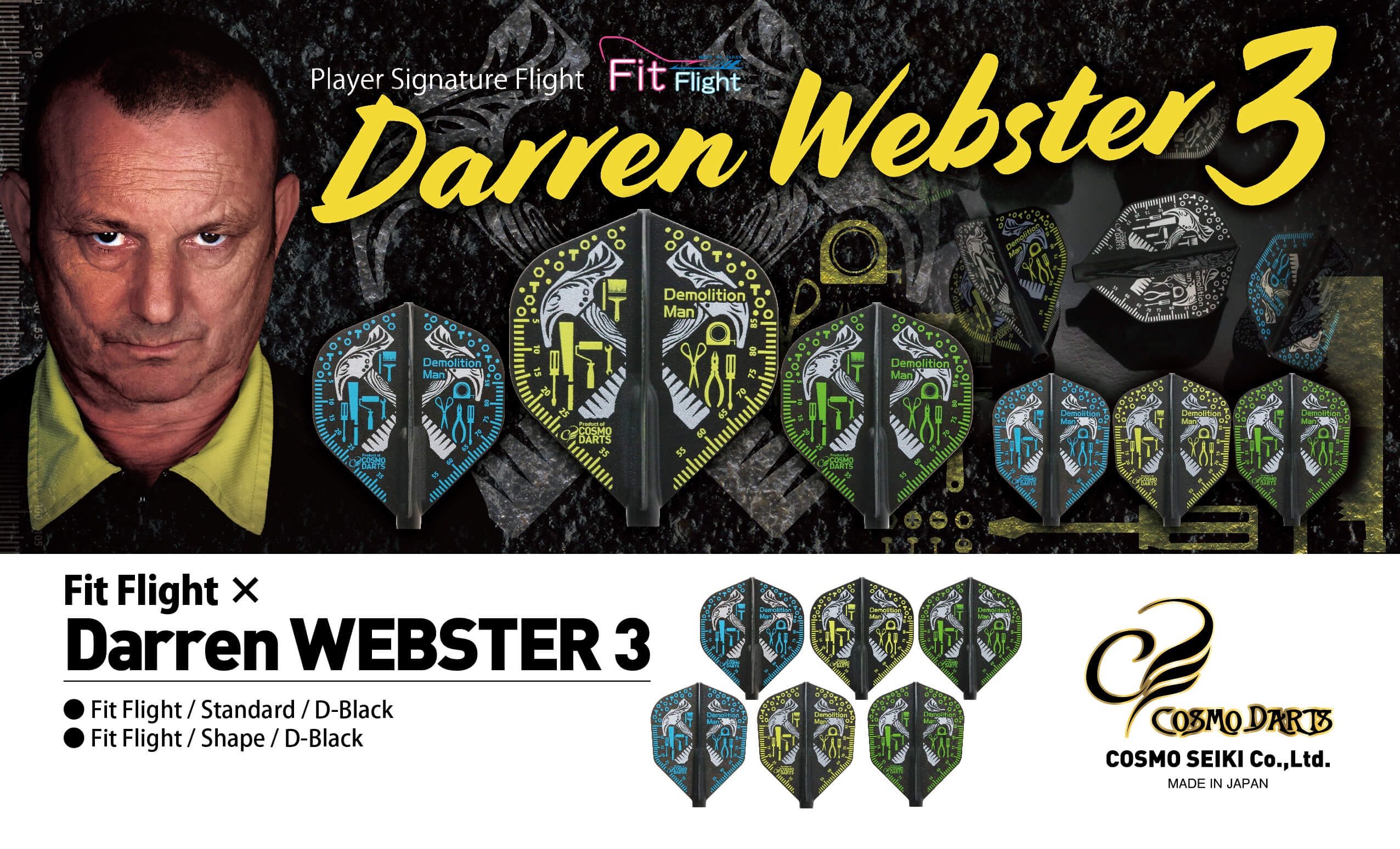 To go along with the new barrels, we've created new flights for him as well. During time off between tournaments, Darren relaxes by building houses. Roofing, cabinetry, flooring, he does it all. We've used his hobby to create a unique motif.
Available in Fit Flight Standard and Shape.
---
ARISE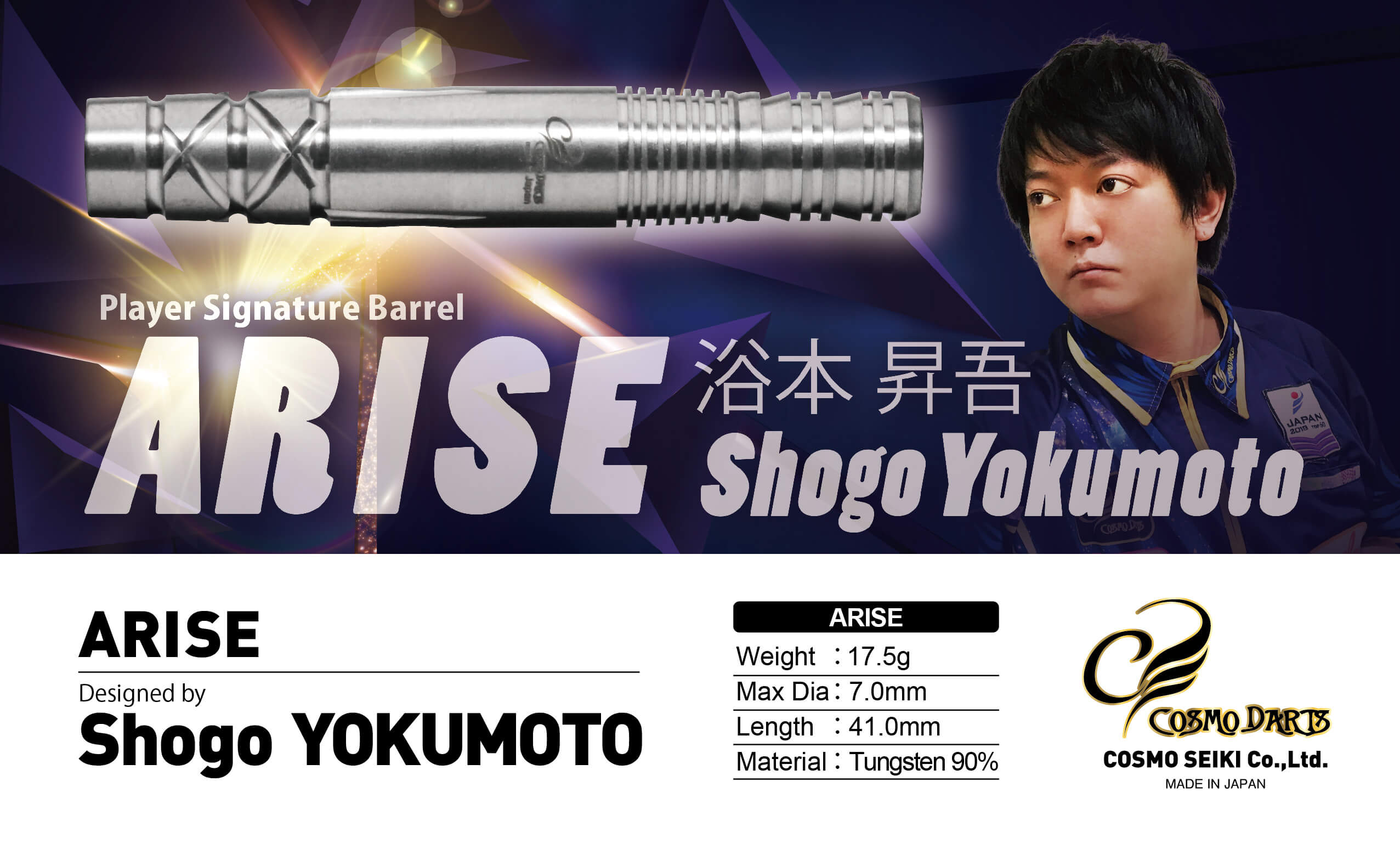 Arise and throw with 2 times 2019 JAPAN finalist, Shogo Yokumoto. Shogo left nothing behind as he poured all his knowledge and ideas into these sharp barrels.
SOFT TIP|Length:41.0mm / Diameter:7.0mm / Weight:17.5g 
---
Fit Flight AIR × Ami Komiyama
We're happy to release JAPAN LADIES' Ami Komiyama's first flight. Based off the paisley design of her uniform, these flights will improve the decor of anyone's darts room!
Available in Fit Flight AIR Standard and Shape.
---
Fit Flight (AIR) Printed Series|COSMO DARTS CREST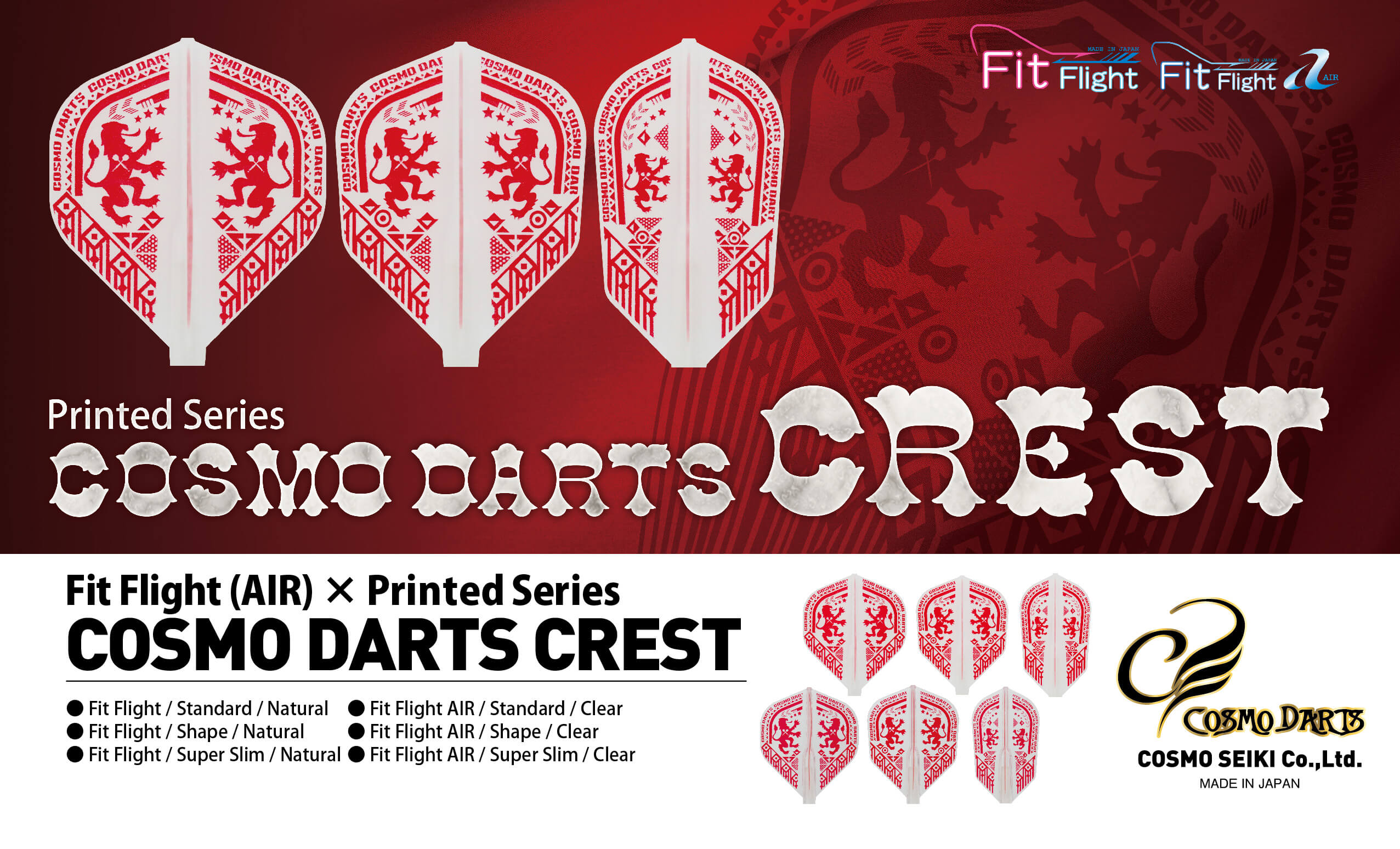 The fourth in our line of our continuous Printed Series is Cosmo Darts Crest.
Show the world that you are happy to be a proud member of the Cosmo Family by adorning your darts with these crests.
Available in:
Fit Flight Standard, Shape, and Super Slim
Fit Flight AIR Standard, Shape, and Super Slim
---
JERZEES x COSMO DARTS Pullover Sweatshirts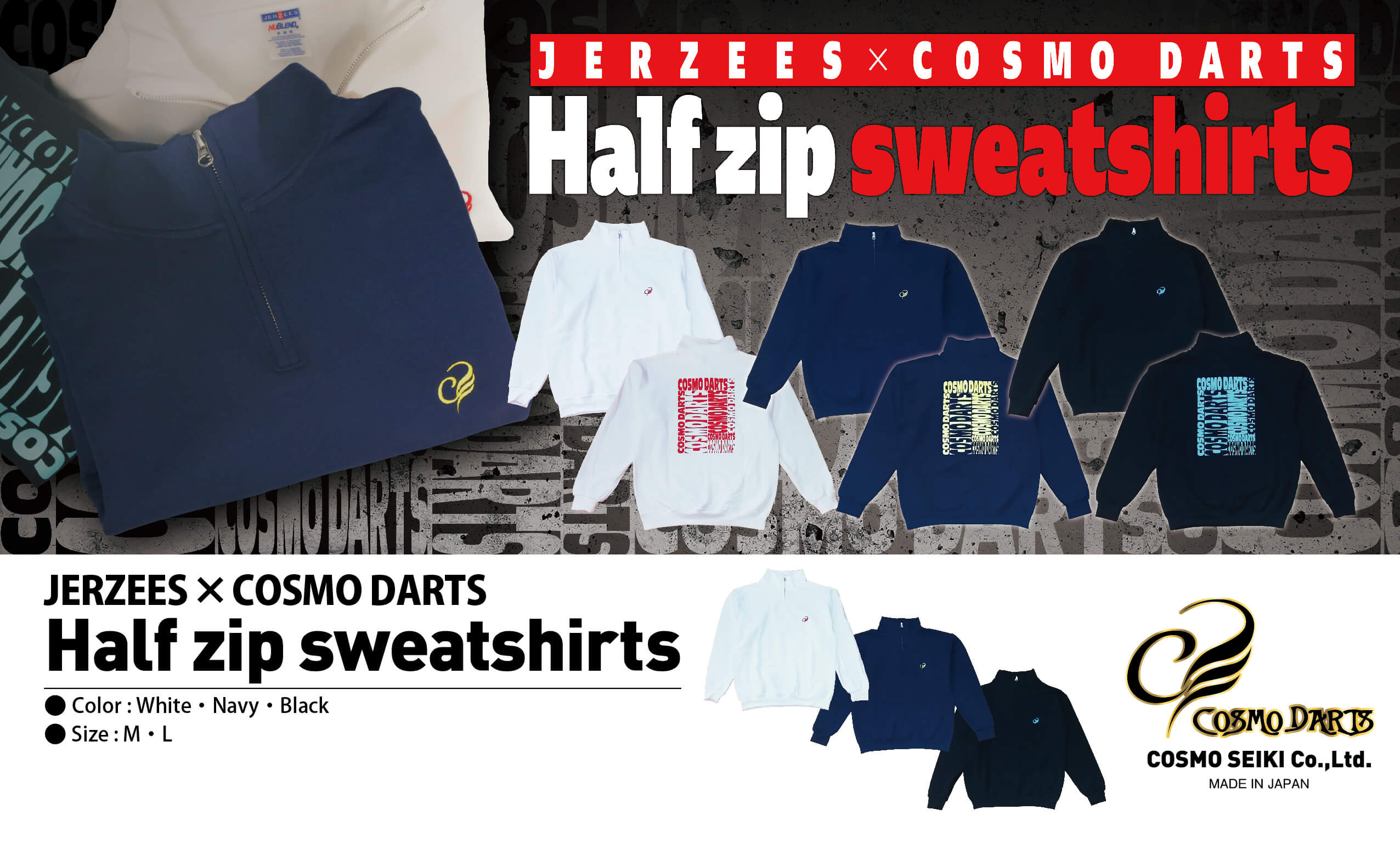 In collaboration with JERZEES, we present these pullover sweatshirts in 3 colors: White, Navy or Black.
Sizes:M, L
---
These products will be available on December 28th! Perfect to pick up with some of that Christmas Cash Santa leaves you!
Until next month! Bye!