01. COSMO DARTS
Player's Signature Barrels
The superior player signature darts collaborating with our sponsored players.
COSMO DARTS technology combined with top dart player's know-how and experiences to make Player's Signature Barrels. Each Player Signature Barrels have player's creativity with the result of some trial-and-error. All for win. Here lies the answer to success.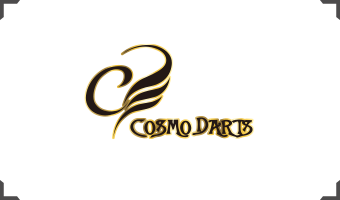 02. ESSENTIAL LABEL
Culminating from years of experience and high-skilled engineering.
Essential is an answer to what do you learn from years of highly skilled experience. By daring to use identical specifications, we will open the road for players to greater heights. This line will let you find what is Essential for your dart.


03. DISCOVERY LABEL
Discover your passion for darts
The DISCOVERY LABAL is our full setup line of barrels produced in coordination with professional darters. Containing 90% tungsten barrels, Fit Flight and Fit Shaft GEAR. Our goal with this line is to provide players with a chance to discover new setups, to rediscover Cosmo quality, and to discover their full potential.