Hello Everybody!
It's time for our new November 2022 products!
Outfit for Case-X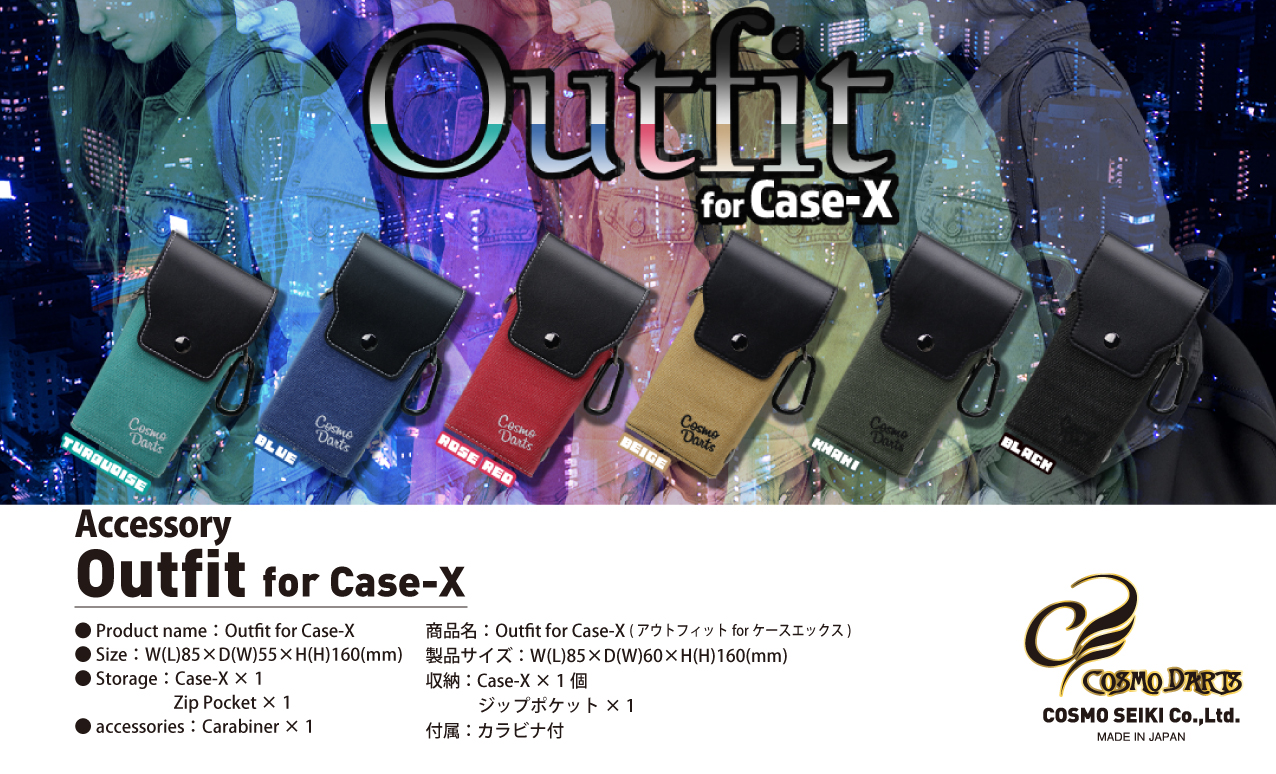 They've got style! They've got grace!
Outfit for Case-X gives good face.
If you want to Vouge with your Case-X, we've got the answer for you!
The Outfit has a backside pocket that will hold extra shafts and points, comes with a carabiner to attach accessories or it to your belt, and has an open bottom that allows cases set up for longer darts the room they need to breathe. Just like the Case-X, the Outfit snaps shut with a magnetic top. Though do be aware, the Outfit for Case-X does not come with a Case-X.
●Dimensions: W85mm × D55mm × H160mm
●Weight: 90g
●Storage: Holds 1 Case-X, card-sized zipper pocket.
●Includes: 1 Carabiner
●Six attractive colors
Multi Pouch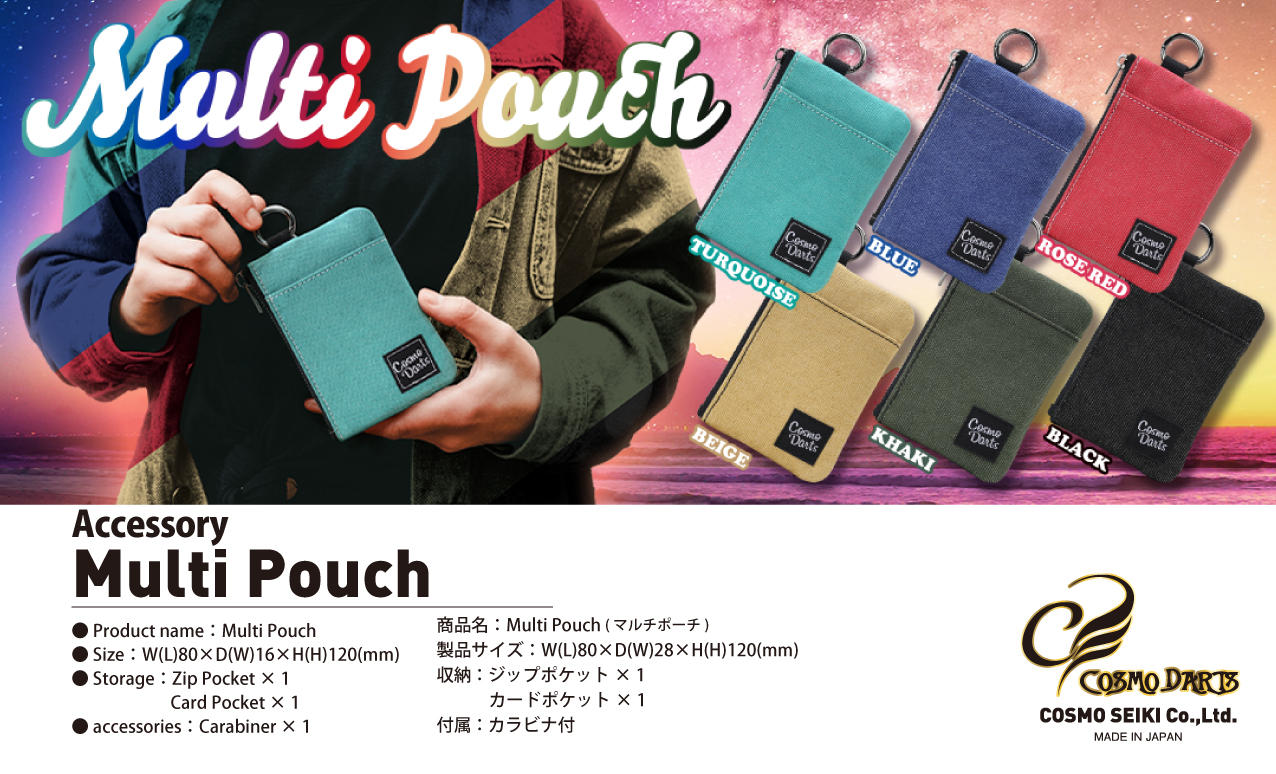 Something for spare bits…
Something for loose change…
Something for my cards…
Extra barrels…
How about a multi-purpose pouch!
For darts, for every day life, for anything!
These little pouches would make even Leeloo Dallas happy!
Coming in the same six colors as the Outfit, these Multi Pouches make a great combo to buy together!
●Dimensions: W80mm × D16mm × H120mm
●Weight: 24g
●Storage: Open card pocket, Zipper storage
●Includes: 1 circular carabiner
●Six attractive colors
Fit Flight AIR × David Cameron 3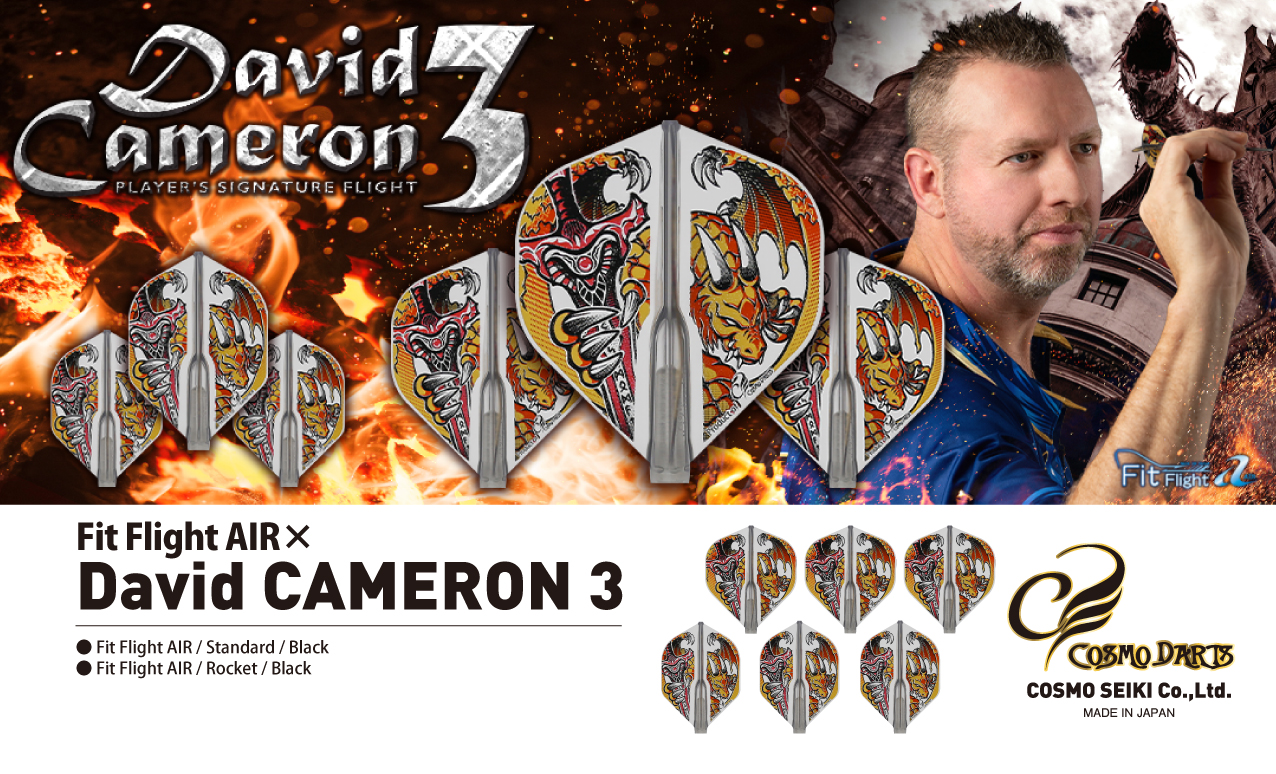 A new design for the first ever WORLD SENIORS DARTS MASTERS! A fierce dragon has taken ahold of Excalibur! Join David in the battle against the dragon! Grab your swords darts and take it down!
Available in Fit Flight AIR Standard and Rocket
Fit Flight (AIR) Printed Series|Renaissance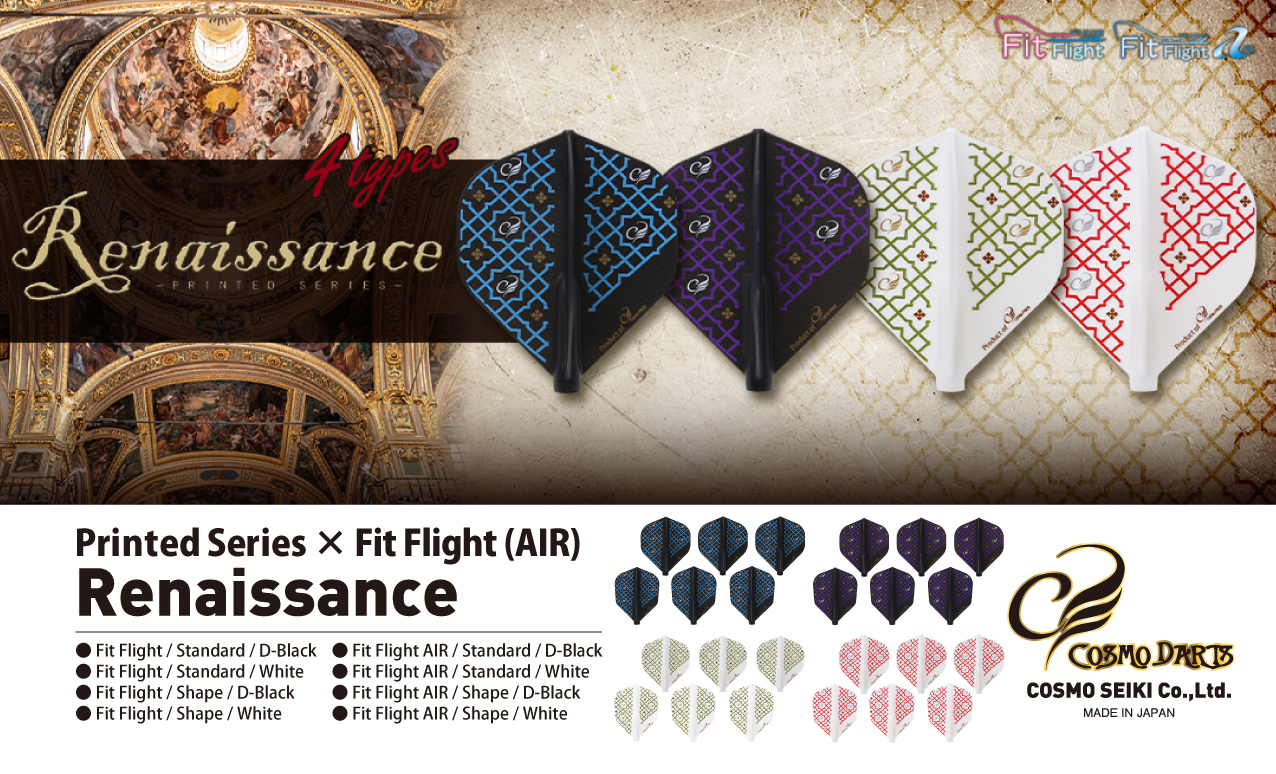 Our 27th printed series release! For the first time available in FOUR different colors. Which one is your favorite?
Available in Fit Flight/ Fit Flight AIR Standard and Shape.
---
These products will start hitting shelves on November 28th. Please ask your Cosmo Darts Partner about their availability!